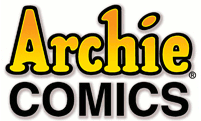 Archie Comics is an American comic book publisher headquartered in the Village of Mamaroneck, Town of Mamaroneck, New York, known for its many series featuring the fictional teenagers Archie Andrews, Betty Cooper, Veronica Lodge, Reggie Mantle and Jughead Jones. The aforementioned characters themselves were one of the primary inspirations for the Mystery Gang.
In 1995, Archie acquired the rights to publish Scooby-Doo comics (as well as other properties from Hanna-Barbera). This lasted until DC Comics took over in Fall 1997.
Comics
External links
Ad blocker interference detected!
Wikia is a free-to-use site that makes money from advertising. We have a modified experience for viewers using ad blockers

Wikia is not accessible if you've made further modifications. Remove the custom ad blocker rule(s) and the page will load as expected.