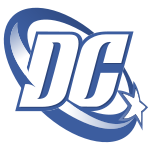 DC Comics, Inc. (founded in 1934 as National Allied Publications) is one of the largest and most successful companies (with Marvel Comics) operating in the market for American comic books and related media. Popular superheroes include Batman, Superman and Wonder Woman.
Comics
Ongoing
One-shots
References
External links
Ad blocker interference detected!
Wikia is a free-to-use site that makes money from advertising. We have a modified experience for viewers using ad blockers

Wikia is not accessible if you've made further modifications. Remove the custom ad blocker rule(s) and the page will load as expected.