Gang of monsters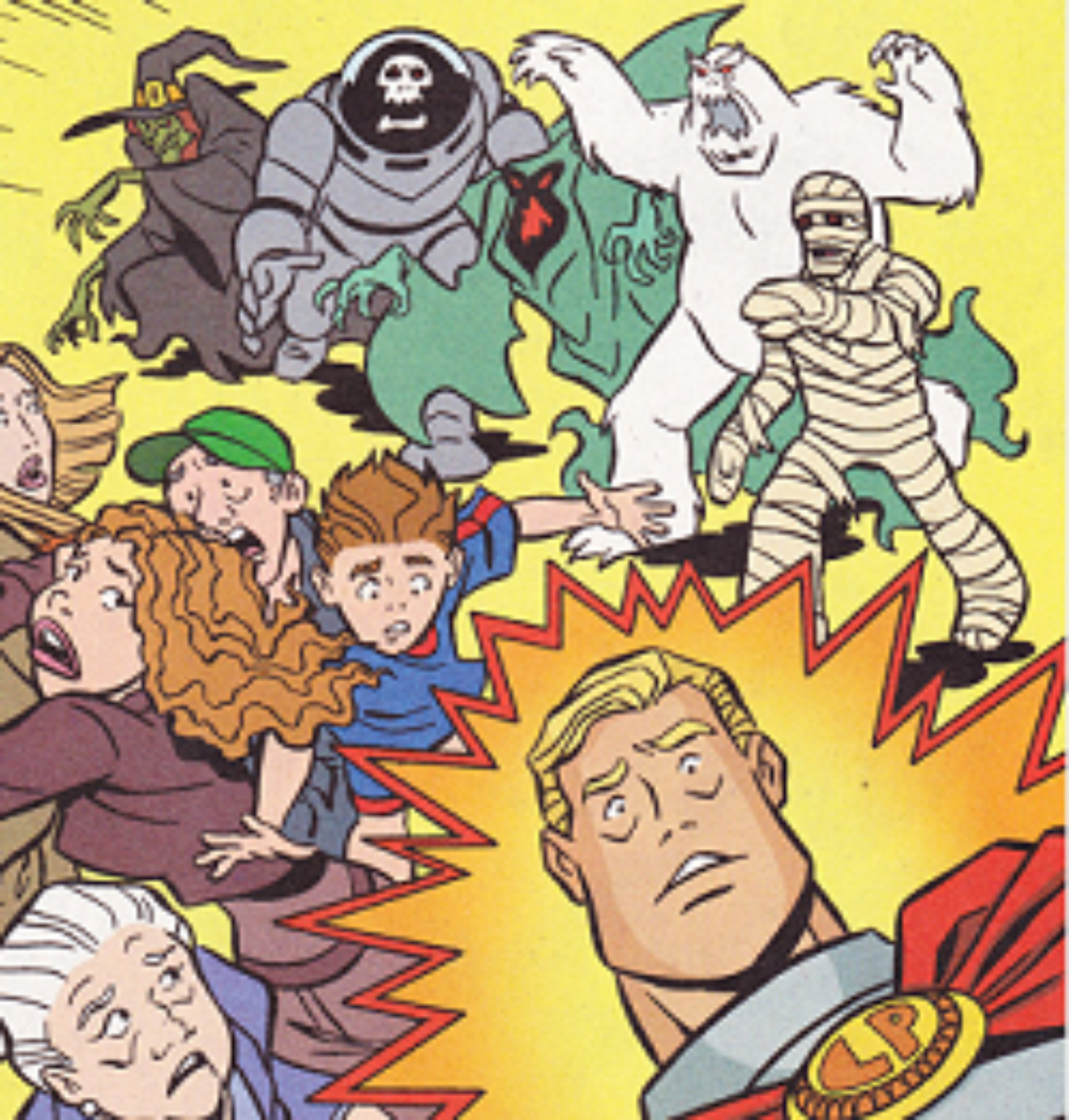 Vital Statistics
The gang of monsters were the disguises of the members of Mystery Inc., dressed up like that to expose Lance Pureheart as a fraud and coward when he claimed to be a monster fighter for hire.
Members
History
Scooby-Doo! (DC Comics)
They let Murray drive them away so that he could be the town's new, free, hero. This made Murray happy because he made new friends.
Appearances