Ghost of Major Andre
Information
Gender
Male
Hair
White wig
Eyes
Black
Identity
Accomplice of Mr. Clive and Mr. Wilit
Motive
To steal from the Mint
Production details
First appearance
TSDS: The Spirits of '76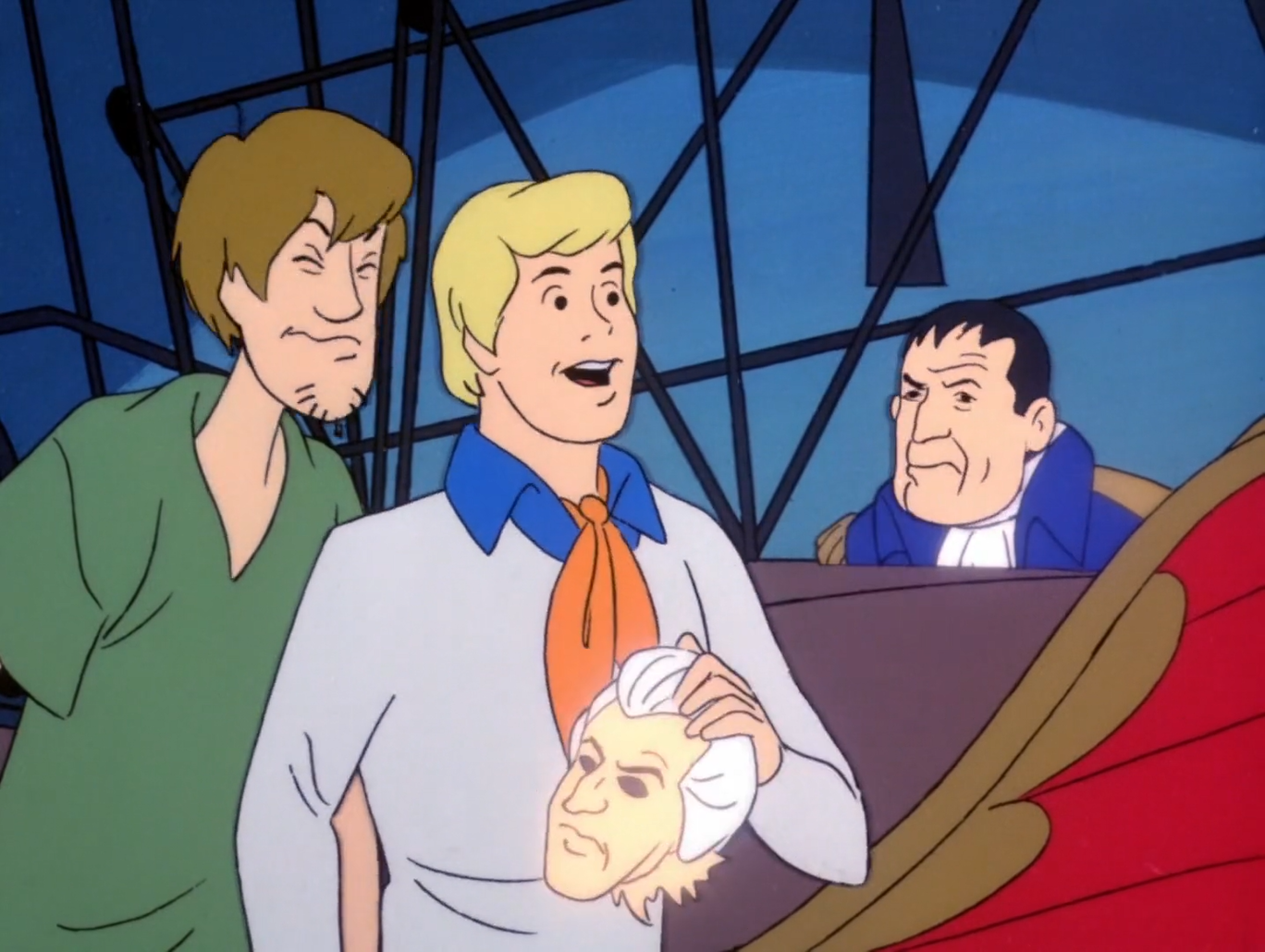 The Ghost of Major Andre was the disguise of an accomplice of Mr. Clive and Mr. Wilit.
History
The Scooby-Doo Show
Season one
They were trying to bore through to the Mint next door and steal freshly-minted money. They posed in a wax traitor tableau so the guards would think the museum was empty and lock up.
Appearances