Jack Riggins
Vital Statistics
Species
Human
Gender
Male
Hair color
Black
Eye color
Black
Other Statistics
Occupation
Sportscaster (incarcerated)
Athlete (retired)
Actor (formerly)
Jack Riggins was a sportscaster.
Physical appearance
He is an Caucasian male with black hair.
Personality
Insert details here.
History
Early life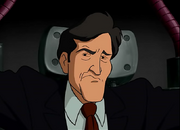 He set a record in pole vaulting before he retired. He also stared in the movie, Gladiosaurous. He later became a sportscaster.
Scooby-Doo! Spooky Games
He operated the Fortius statue to ruin the World Invitational Games because he didn't want Steve Looker to break his pole vaulting record.
Appearances
In other languages
Ad blocker interference detected!
Wikia is a free-to-use site that makes money from advertising. We have a modified experience for viewers using ad blockers

Wikia is not accessible if you've made further modifications. Remove the custom ad blocker rule(s) and the page will load as expected.