Mavi Felli
Information
Gender
Female
Hair
Blond
Eyes
Brown
Date of birth
January 16, 1966
Place of birth
Roma, Lazio, Italy
Occupation
Voice actress
Notable role(s)
Pamela Anderson
Maria Vittoria "Mavi" Felli is an Italian actress and voice actress. She is best know for dubbing Pamela Anderson and Katherine Kelly Lang on Beautiful.
Voice roles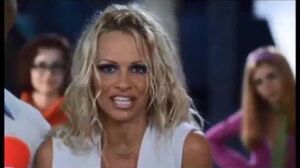 Ad blocker interference detected!
Wikia is a free-to-use site that makes money from advertising. We have a modified experience for viewers using ad blockers

Wikia is not accessible if you've made further modifications. Remove the custom ad blocker rule(s) and the page will load as expected.