This needs a stretch.
Needed:
* History is incomplete.
Oceanic Splendor team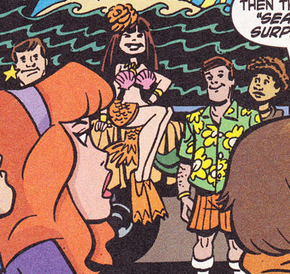 Vital Statistics
Other Statistics
Occupation
Float contestants
Alignment
Evil
Status
Incarcerated
The team that entered the float "Oceanic Splendor" in the Coney Island Mermaid Parade was afraid of the humiliation of not coming in first after winning year after year.
History
Scooby-Doo! (DC Comics)
One of their members dressed as the Coney Island Kelp to steal the trophy and ruin the contest.[1]
Appearances
References