This needs a stretch.
Needed: History.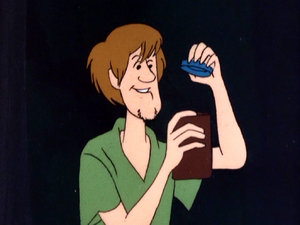 Petroleum is a naturally occurring, black liquid found in geologic formations beneath the Earth's surface, which is commonly refined into various types of fuels. It consists of hydrocarbons of various molecular weights and other organic compounds. The name petroleum covers both naturally occurring unprocessed crude oil and petroleum products that are made up of refined crude oil.
History
Scooby-Doo, Where Are You!
Season one
Insert details here. (Mine Your Own Business)
Insert details here. (Go Away Ghost Ship)
Appearances
References
External links