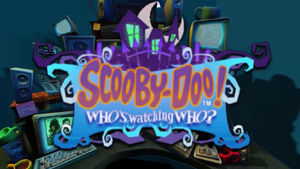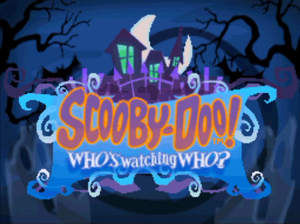 Scooby-Doo! Who's Watching Who? is a third-person action adventure video game published by THQ and distributed by Warner Bros. Interactive for the Sony PSP and Nintendo DS. Savage Entertainment developed the graphics for the PSP version, while the DS graphics were developed by Human Soft. In North America, it was released on October 16, 2006, in the EU on November 17, 2006, and Australia on November 23, 2006.
Premise
Mystery Inc. are invited to compete against the stars of GSI: Ghost Scene Investigators.
Levels
Cast
Supporting
Gallery
External links
Ad blocker interference detected!
Wikia is a free-to-use site that makes money from advertising. We have a modified experience for viewers using ad blockers

Wikia is not accessible if you've made further modifications. Remove the custom ad blocker rule(s) and the page will load as expected.