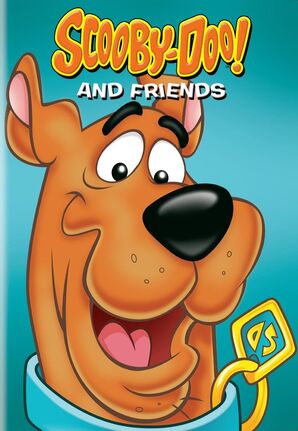 Scooby-Doo! and Friends is a re-release of What's New, Scooby-Doo?: Volume 1 - Space Ape at the Cape, only without any special features. It is set to be released April 1, 2014 by Warner Home Video.
Product description
What's New Scooby-Doo? Volume 1
Scooby-Doo and the world's most famous meddling kids launch their crime-busting, spook-chasing exploits into the 21st century in these four fun-filled mystery adventures! When the contestants at a way-cool snowboarding contest are suspiciously sidelined, Scooby-Doo and the kids investigate - and discover a chilling fact that There's No Creature Like Snow Creature! Then there's dino-sized mystery afoot in Costa Rica when a fearsome Giganotosaurus jumps off a movie screen and goes on a rampage of 3-D Struction! Next, in Space Ape at the Cape, the gang tangles with an extra-scary extraterrestrial who's monkeying around with an important rocket launch. And there's a Big Scare in the Big Easy when the Mystery Inc. crew unearths spooky doing in a haunted New Orleans cemetery!
Episodes
Notes/trivia
This DVD was released as a VHS in the UK May 28, 2012, along with other collections like this with other Warner Bros. characters, including Tom and Jerry, Looney Tunes, Batman, Superman and Top Cat.