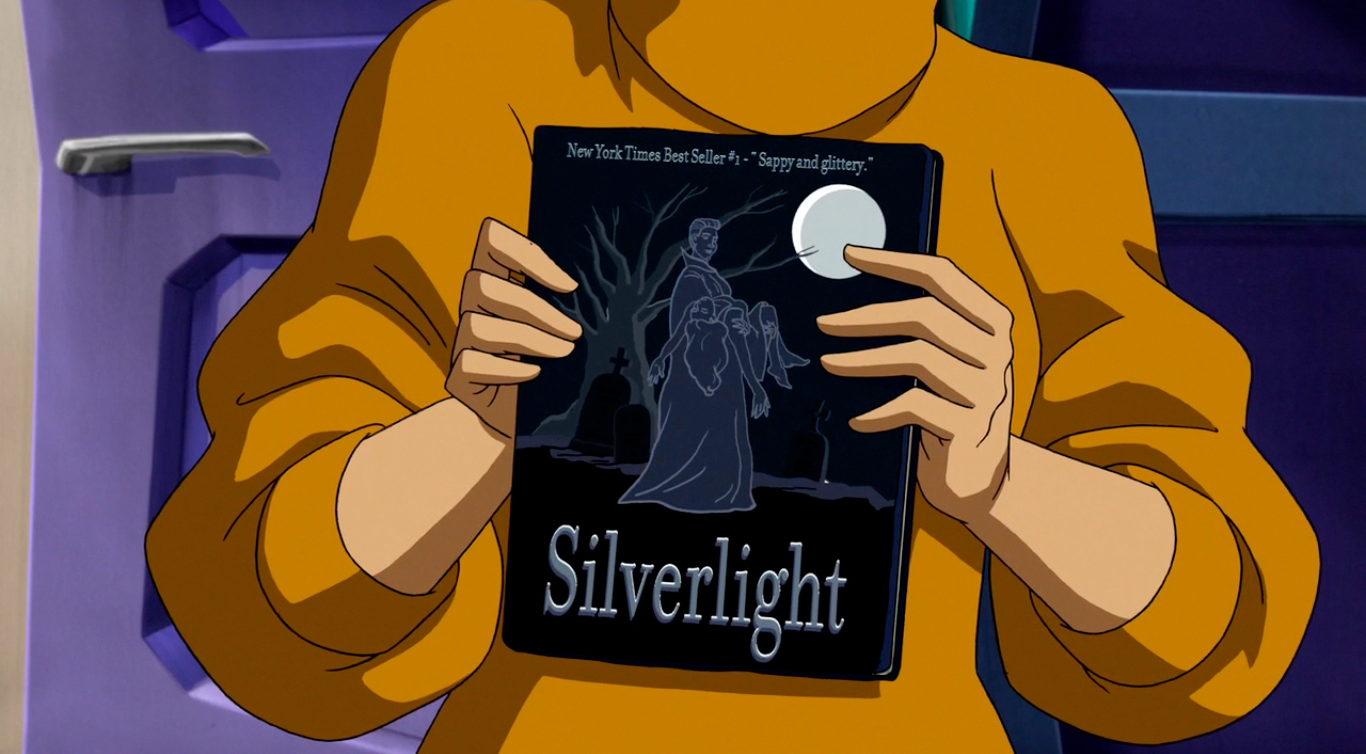 Silverlight is a romantic vampire book that both Daphne Blake and Velma Dinkley read and enjoyed.
History
Scooby-Doo! Music of the Vampire
Velma brought it to the Vampire Palooza in hopes that the author would be there and she could get it autographed; this hope was in vain. When she found that their host, Vincent Van Helsing, hated the book she ditched her copy on the ground and pretended she felt the same way.
Appearances
Notes/trivia
This is clearly a reference to the Twilight books.
Ad blocker interference detected!
Wikia is a free-to-use site that makes money from advertising. We have a modified experience for viewers using ad blockers

Wikia is not accessible if you've made further modifications. Remove the custom ad blocker rule(s) and the page will load as expected.